Home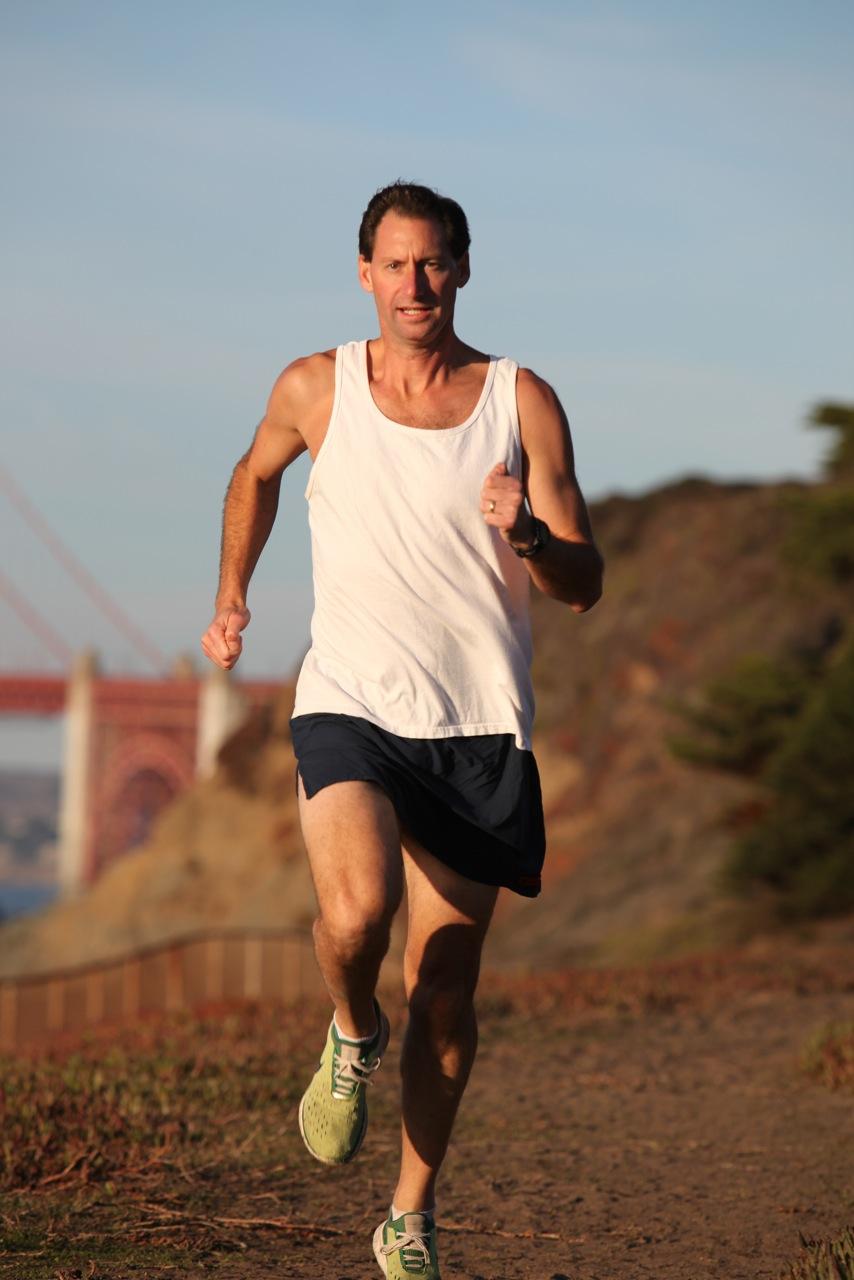 Congratulations - you have found what you are looking for!

If you've suffered through clingy shorts, inner-thigh chafing, or shorts riding up, the Running Kilt is your solution.
Whether you are a walker, hiker, jogger, runner, or just like to get out and run around, Running Kilts will allow you to RUN FREE.
Check out our Sizing page to determine your size, and let me know you are ready to RUN COMFORTABLY.
We have any color you want, as long as it's dark blue. They are $35 each, plus $7.75 shipping to US addresses, more for other locations - just ask.

Running Kilts come with elastic waistband, key pocket, NO liner, and nifty logo patch. (Since they have no liner, you can change into/out of them in public - no towel-wrapping required).
Do you have a Team-in-Training race coming up? Are you on a cross country or track team and want matching Running Kilts in a custom color? 15% discount if you order 20 or more Running Kilts of the same color. Let me know your team color, and I'll get some fabric swatches from which to choose.
We've received many questions about the Running Kilt over the years. Here are some:


What's the deal with the Running Kilt? The Running Kilt was designed to allow you to run without inner-thigh leg chafing, and to look great doing it! It will replace all your regular running shorts, and you will not know how you ever got along without it.


Do I really need a Running Kilt? How would I know? You might need one. If you have ever experienced chafing between your thighs, or have had your shorts ride up, then you would definitely be more comfortable in a Running Kilt! Or if you have ever wrapped a towel around your waist to change clothes, you would most certainly benefit from a Running Kilt.


Will I look silly in a Running Kilt? I don't want people to laugh at me. People probably already laugh at you! Seriously, watch someone who is running in tight shorts, or have their shorts ride up, and you will see how funny they look. Most people will probably not even notice that you are wearing a Running Kilt. If they do, you can smile knowing how comfortable you are, and tell them where you got it.


Men wearing skirts! WTF??? Actually, men have been wearing skirts since the days of cavemen. Pants have only been popular for men in the last few hundred years. Many cultures have a history of wearing skirts and dresses. You know how to use the internet - Look it up.


What is worn under the Running Kilt? As the saying goes - nothing is WORN under the Running Kilt, it's all in perfect working order! Actually it's up to you. Since the Running Kilt does not have a liner, I find the need to wear supportive underwear. But you can always go commando!


Are Running Kilts popular only in strange places? Yes! Running Kilts can be found in the following strange places:


45 states of the United States - AL, AK, AR, AZ, CA, CO, CT, FL, GA, HI, IA, ID, IL, IN, KS, KY, LA, MA, MD, ME, MI, MN, MO, MS, MT, NC, NH, NJ, NM, NV, NY, OH, OK, OR, PA, RI, SC, TX, UT, VA, VT, WA, WI, WV, and WY plus


Austria, Australia, Canada, Denmark, England, France, Germany, Hong Kong, Ireland, New Zealand, Netherlands, Norway, Scotland, Slovenia, Sweden, Switzerland, South Korea, and Wales.


What bells and whistles come with Running Kilts? No bells, or whistles, but they come with a key pocket, and a nifty logo patch. And since they don't come with a liner, it is easy to change in and out of a Running Kilt in public.


Why don't I see Running Kilt ads in Runner's World, or on TV? Maybe its a conspiracy of the athletic-industrial complex. Right now, Running Kilts are the best kept secret in comfortable running gear. You can be the first one in your running club to get one, and set the trend.


What if I don't want to pay your exorbitant price for a Running Kilt? Can I make one myself? Yes, if we don't have your size in stock, or you want to make your own, check out our FREE pattern.


.

How do I order a Running Kilt? Just shoot me an email at scott@RunningKilts.com and let me know what you need! Right now we have men's Small (waist size 26" to 29"), Medium (30"-33"), Large (34"-37") and XL (38"-42") Running Kilts for $35 each plus shipping ($7.75 - to US addresses). Shipping outside of US slightly higher.

You can get any color you want, as long as it's dark blue.

Title